2020 and 2021 have taught us so much about valuing people and their relationships. While the gap was painful, the lessons we learned are priceless.
"A hard-hitting realization: Building a healthy relationship needs a lot of patience and work."
Doesn't just happen with cheesy one-liners, expensive candlelight dinners, cute selfies, gifts, wearing matching clothes, and saying "I love you". It's more about building trust, creating stronger bonds, understanding, and being there for each other. And, that is why knitting a strong healthy relationship has always been challenging.
And this challenge is no different for communities and community builders either. How many of you have thought: "Yeah, building scalable recurring relationships is the goal of any community. But, achieving that has been painful. There are way too many rules, rituals, and activities to make sure your members are committed." We feel you!

And, we just don't want you to feel alone or left out in this game. A F.R.I.E.N.D. in need is a F.R.I.E.N.D. indeed. Right? In order to build a meaningful recurring relationship in a community, we have come handpicked epic lessons and relationship goals we learned from the dream team of F.R.I.E.N.D.S.
Relationship goals from the F.R.I.E.N.D.S cast

#1 START A CONVERSATION AS CONFIDENT AS JOEY!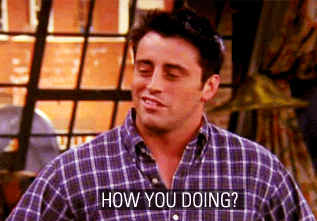 First impressions are the best impressions. So, let's make sure we strike the right chords with community members with a creative welcome note. In short, 'Be like Joey.' Joey never lets you down when it comes to making you feel at home!
#2 KNOW YOUR MEMBERS, UNLIKE ROSS!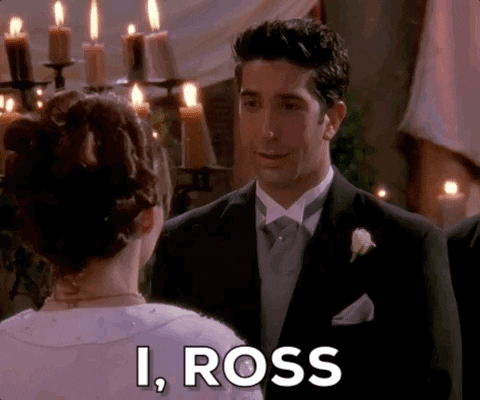 Every community manager knows most of their members. Their likes, dislikes, what shows they binge-watch, etc. Knowing your members is a big deal for you to build a lasting relationship. You can't blindly call them with a name and expect them to correct you. They get offended, in Ross's case it ends in a divorce
#3: BE LIKE ROSS: PUT YOUR MEMBERS BEFORE YOU!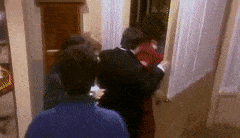 In a relationship, your partner likes to be considered first, be included in all decisions, and be the center of what you do. And, it is no exception here. Do things that will make your members feel good. This means: "Value their efforts, time, and their contributions in your community." These small gestures always save you from being heartbroken.
#4: A GAME LIKE BAMBOOZLED CAN SPRING ENGAGEMENT!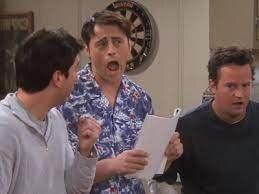 Now, that you made the members feel at home and gotta know about them. What next? This will act as a strong foundation for you to build a healthier relationship. Creating moments that are memorable. This can start with community rituals like creating some fun community activities, giving them a space to express themselves, and helping them showcase their creative sides.
#5 REWARD THEM WITH THE GELLER CUP
Recognize and reward. Period. Making members feel valued builds trust, enhances their likeability, and makes them feel responsible. Rewarding your members is the best way to have a long-term relationship.
#6 GET IT OFF YOUR COMMUNITY, JUST LIKE RACHEL DID!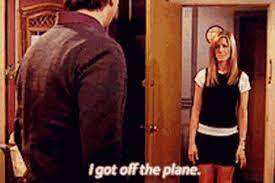 Let go of things that don't work out for the community. Focus on activities, actions, and rituals that are helpful for your community members. As we mentioned before, keep your members involved before you make a decision. Involve them by getting feedback or hopping on a call with them. After all, your community revolves around your members.
# 7 TREAT COMMUNITY LIKE FAMILY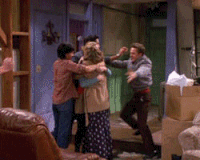 Community is all about doing things together. Celebrate, learn, appreciate, and grow together. Ultimately, when the relationship is going strong, the community wins!

Building recurring relationships is no joke. But, when you turn back and look at what you have achieved, the community you nurtured speaks for it.

Tip: Every relationship values the friend in you. So, inducing friendship within the community will help you strengthen peer-to-peer conversations in your community.
IT'S A HOME RUN
We are a team of community builders aka lovers. Our vision is to inform, educate and connect community builders across the globe. Come join our community to connect with amazing community builders, subscribe to our newsletter to learn more about community building, and subscribe to our YouTube channel for interesting community shows that will be airing in a few days.