"The gem of a community is so exquisitely beautiful it may seem unreal to you, like a dream you once had when you were a child..." -- M. Scott Peck, M.D.
Houston! We have a problem. What is it? There's a failure in our communication systems. We have detected that a dwindling engagement rate in a community can cause adverse effects to brand growth. We repeat! Well, now that is an issue we have to be concerned about! So what does community engagement mean? How can we shape our community towards having sustainable engagement?
When you engage with communities, you'll make better, more informed decisions, because you see the big picture and the full impact of your projects and initiatives. As a result, you can build trust with community members.
According to statistics, more than 90% of the engagement rate goes down after the initial stage, where members of the community just float around without actively engaging in the discussion. You don't necessarily need to prod your members constantly to make them take part in your community, but you must provide a compelling authentic platform and a gelling factor that will make your customers stay tuned and come back.
We're gonna talk about how to build an engaging community, and how engagement plays a vulnerable role in a community through a subtly beautiful example. Let's start, shall we?
Building a steady user base
Building a steady base for community engagement: You can't just be like yeah I have created a community and have a bunch of members join it, Et Voila! In reality, when you invite 100 members to your community, the chances are only 10-20 are going to join the community, upload their profile picture, and vanish. Enhancing community engagement and gaining members is a meandering process. So brace yourself for the long haul.
Engagement places a premium on fostering and enhancing trust as a critical element in the long-term, alongside sustainable engagement and effective stewardship. For engagement to occur, it is necessary to... Establish relationships, build trust, work with the community leadership, and seek commitment from community managers and mentors to create processes for mobilizing the community. Assigning community managers who act as the captain of the ship can successfully steer the ship towards healthy engagement through authentic connection with members.
Be clear about the purposes or goals of the engagement effort in your community. Become knowledgeable about the community's culture, structures, standards, and values. Learn about your community members' perceptions and their engagement activities.
Make your community the centerpiece by expanding your user base and adding significant value to your community by focusing on your users. But this doesn't suffice engagement, there's a nuance to creating an authentic platform to your users. Let us see the stages of engagement in a community.
Initial stages of engagement in a community
A community should be a safe space for your members, a place where they feel loved, appreciated, accepted, and are free to open up in discussions, comment, and address other members' issues.
At the initial stages, a community manager needs to make an effort in opening a discussion, responding to questions and comments. Secondly, managers must promote trust in their brand. Trust is a key factor in reducing perceived uncertainty, which will allow the development of lasting exchange relationships. More specifically, trust has a positive and direct influence on brand loyalty and positive WOM. In order to achieve trust in the brand, one should act honestly, credibly, reliably, and responsibly.
In time you will notice a gradual transition where your members start to interact with one another, this paves the way to spend time thinking about your vision for the group.  Focusing on your vision is the most important thing to do because your intention shapes your attitude, sparks enthusiasm, and raises the vibration in your community. When you envision what you want, that energy will attract people to help manifest your vision and eventually lead up to the sustainable engagement.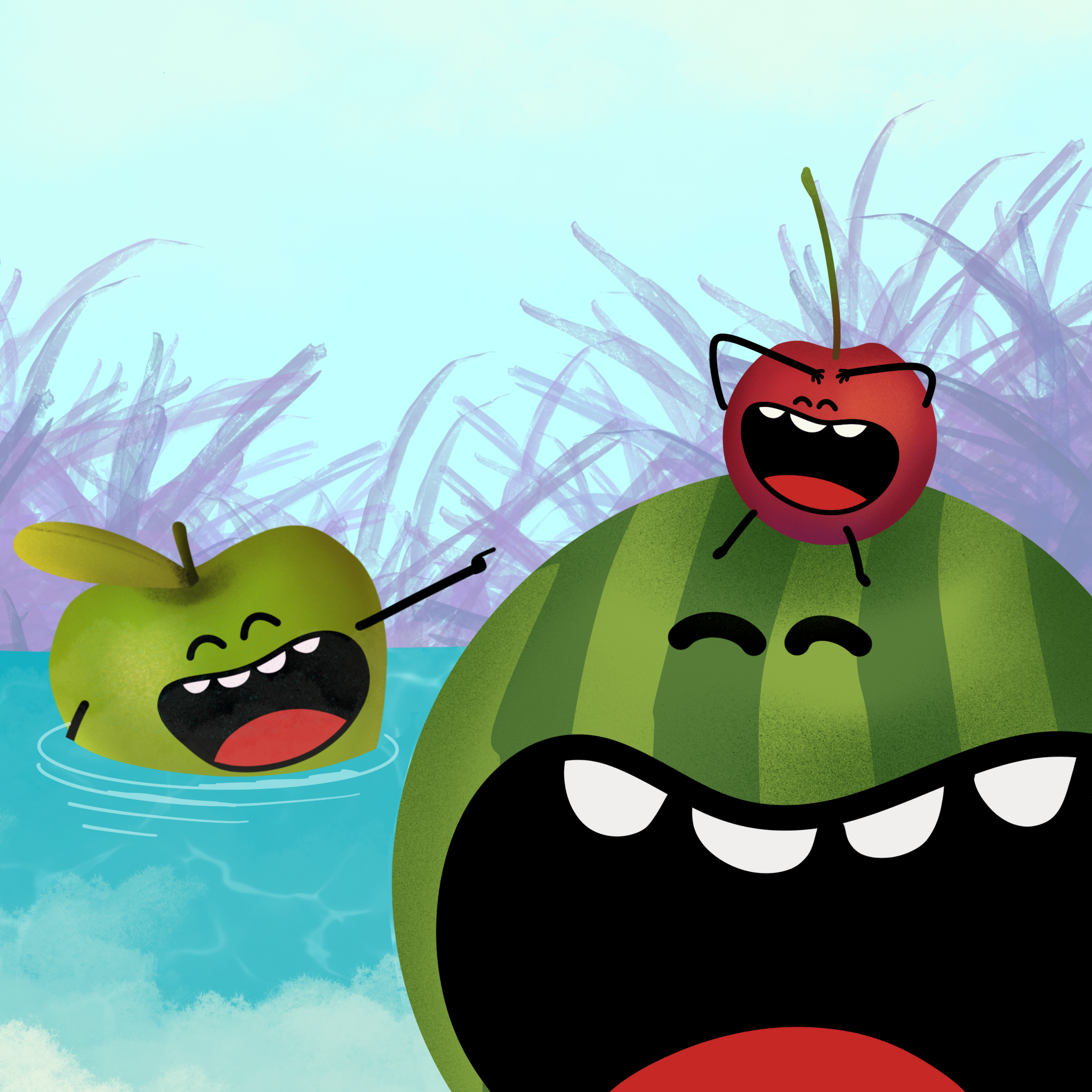 Storytime!
I think I am fashionably late to quote the super famous 'Do it the Ted Lasso way'! Nevertheless, I'm going to do it anyway. For those of you who don't know who Ted Lasso is? Ted Lasso is a series that revolves around a folksy American football coach who is hired to coach a prestigious English Premier League team in England, despite having no experience coaching soccer. Much to the dismay of the team players and soccer fanatics in England who think that Ted is a sore loser and doesn't have the potential to be a soccer coach, and by his approach, the team is definitely going to lose.
But gradually as the story unfolds, we get to see the true essence of Ted, who is optimistic, motivated, vulnerable, comedic, and an undeterred authentic person who proves to be the epitome of a quintessential leader. How?
Ted is completely vulnerable, transparent, authentic, and fully present during every interaction with each person. He makes it clear that he is in each relationship for the long haul and will wear down all your protective walls with his perseverance and love. More importantly, he has no place for judgments. He doesn't make himself look better by taking an upper hand on others' imperfections or trying to tear them down. Ted's actions and impacts on others provide great lessons on how to be a good coach, leader, friend, teammate, and a wholly complete heartwarming person.
Do it the Ted Lasso way!
Ted Lasso gives us some serious tangible takeaways and goosebumps giving moments -- by being real and genuine, he consistently channels his emotions into a powerful tool to accomplish his goal of making every team player a better version of themselves. Ultimately, he achieves his goal by making them work as a team not just scoring individual goals but winning as a team. Although the team has its fair share of victory and failure.
Now the question is, are you providing a genuine platform that perfectly describes your brand? Are you being real, consistent, and authentic to your community members? Are you doing it the Ted lasso way to win the hearts and attention of your community members by nurturing them and building relationships with them for the long haul? If you do it the Ted lasso way, when you are being ethical, welcoming, and being honest with your community members it leads them to trust your brand when you provide a platform that is as brutally honest as it can get when you are not just looking for positive comments and members participating in activities, but you really care about the true essence of how your community members feel about being a part of your brand community.
Of course, it's not like all your community members are going to love your community, there will always be a few who are disgruntled and not happy. In that case, you must inevitably address their issues personally and ask them if there are any concerns with them related to your community. Eventually, you will be able to win them over by your approach that shows them you care and you care about every single one of them. You know, it's not about the degree of participation in a community but it is about the engagement with the community members.
Engagement is a key variable in gaining members' brand loyalty and in their willingness to contribute and recommend the brand. It is about bringing all your community members together and encouraging them to engage in your community. When you as a brand hold on to authenticity, perseverance, positive influence, and genuine love and connection to the community members. There's no going back and your brand community will skyrocket and achieve its goals through your brand community members' trust, loyalty, and positive word of mouth(WOM). Through your community, you can effectively cut down customer support costs as well.
For the LOVE of your brand community, customers would love to engage, contribute, and recommend your brand!
Effective strategies to a sustainable engagement
Everybody yearns for positivity in life and your community members are not being a part of your community for anything less. We had an AMA session with Parul Gupta -- An expert Community Builder and Content creator/blogger, who gave us a few pointers on how to have sustainable organic engagement in a community. Let's fire away.
Initial stages of community engagement
We all begin somewhere. We can't build a reputation on what we intend to do. Likewise, when we build a community, we are building it with the sole purpose of bringing people together. Our community is the face for which members join, what we offer them as a community is what attracts them to be a part of the community. So what should you make crystal clear about your community to ignite engagement in the initial stage of your community. Let the mystery unfold itself, the following strategies are actually pretty simple!
Define the Why? Define precisely WHY you are creating a community and for what shared purpose people should join your community. Once you have an answer, build a solid community focusing on that purpose.
The initial stages of engagement in your community are similar to the first day of College where everyone introduces themselves to the whole class. Ditto! The same happens in your community too. Encourage members to introduce themselves. Let them get to know each other. This way it will be easier for you to map your community members and build cohorts who share similar interests.
Once your members get to know each other. It is your turn to do the talking. Initiate conversation. Consider their professional and personal interest, understand what they are looking for, what your community members seek from your community, how they feel that your community can add value to their day. Acknowledge them. Take pointers and make your community a better place for your community members.
As much as you would love to see your community members engaging. Make your community a sweet home to your members who love to be a part of it. Share their journey, achievements, stories, experiences, anything that held your community members' interest while taking a tip or two at the same time. At the end of the day, it feels like home when you address and acknowledges your community members.
This is how you work towards engaging your customers in the initial stages of your community.
Content creation strategies
Don't be content hoarders who keep feeding the community with a sea of content. It's a big NO! Your content is technically obsolete when your members are not even interested in it. So does that mean you shouldn't experiment with new content? Of course not. You are in a conundrum where you are not sure what to do and how to create content crafting it to the likeability of your community members. Let us see what you shall do when it comes to content creation.
A community content creator should not get all business and start creating content right away. They should begin with reading the room. Observe the community members. Listen to their stories, address the challenges faced by them. Then begin creating content curation solutions inclined to the interests of your community members.
Create content that connects your members more than you. Content that will strengthen relationships, align with the shared goals of members and signal to an outsider what the community is all about. Do not post content under the pretenses of the more the merrier! It will lead to content fatigue.
It is always about quality over quantity. Create less content, but make it impactful. Make it relevant to your audiences. How do you do that? Some easy ways to understand your members' perspectives and ways are to create polls, tag them in the relevant questions to hear their views, conduct quizzes every fortnight, etc. This will catapult your members to come back to your community often -- leading to an organic engagement.
Lastly, don't try to schedule your contents, it looks more automated. Be spontaneous and random. Else your community members might feel disinterested if you have scheduled content.
A growing community with inclusivity and acknowledging new members in the community
Okay, we began a community with a few members, curated content that interests community members, now the community has gained momentum and is growing steadily. So how can you handle the growing demand of new members and add value to your community, at the same time driving your engagement rate? It can be achieved by the following.
Just like 'Lost in translation'. What gets lost when more members join your community is when you post content for generic groups of members, the connectivity is lost. The new members feel left out, they don't feel acknowledged or connected. How effectively can you work on it? By having more inclusive content for your community members.
Make sure your community stays in the zone of being valuable to all your members and not end up smothering them with generic content. This will lead to a dwindling engagement rate and content fatigue.
Your community thrived because of what you provided your community members. Don't stay in the same lane in generating the same ol' usual strategies. What worked before may not work well now since your community is growing. Try to enhance the engagement by creating all-inclusive and relevant content and discussions that are loved by your community members.
Experiment with different strategies and contents in your community.  You will never know if it's a hit or miss until you shoot it. Take time to know your members well and stay authentic in your community.
That's a wrap!
In a nutshell, community engagement should not revolve around boosting your brand marketing and sales. Community engagement is not about how often the engagement happens, It's about how authentic of a platform you provide to your customers, it's about how long are you willing to go the extra mile, it's about the relationship you build with your community members and the trust they have on your brand and your authentic community that makes them come back and engage in your brand community.
Give your users a platform to express themselves, be heard, and be seen. Keep "Have your say'', or "What's your notion on this?" sections which will allow them to open up and share long-form thoughts or stories. Furthermore, make it fun for your members by providing fun and creative activities and content. You can also feature blog posts highlighting the top comments or posts from your community.
Celebrate your members; in turn, your members will celebrate your community and brand as far as you are keeping it real and not fully business, especially engagement with the brand community exerts a direct, positive influence on community users' willingness to provide feedback, suggestions, and ideas on how to build your product in a much better way. In addition, it determines the member's brand loyalty, the community member's willingness to contribute towards making a better product from their perspective, and together with a predictable stronger brand trust effect.
Your company will grow substantially in no time if you nurture relationships with your customers, exclusively designing your community to revolve around them. In time, achieving sustainable community engagement.
If you are looking for a community building platform, look no further, we have the perfect solution for you.
Define your brand, bring all your customers together but in a quirky, creative, trendy, yet simple way.